For 40 years, Château de Jau has combined wine and contemporary art
Famous for its IGP Pays d'Oc 'Le Jaja de Jau', whose label was designed by the artist Ben Vauthier, Château de Jau in Pyrénées-Orientales is an essential stopover point for contemporary art enthusiasts. Surrounded by vineyards, its 700 m2 Contemporary Art Gallery, housed in a former silkworm factory, displays artwork by a contemporary artist every summer from mid-June to mid-September.
Tàpies, Olivier Debré, Armand, César, Jules Olitski, Combas, Antonio Saura and Jean-Michel Meurice are some of the artists who have already exhibited in this unique venue. The Château de Jau Contemporary Art Gallery was created in 1977 by Sabine Dauré and in 2017 celebrated its 40th anniversary with a tribute to work by the artist Bernard Dufour, who died in July 2016.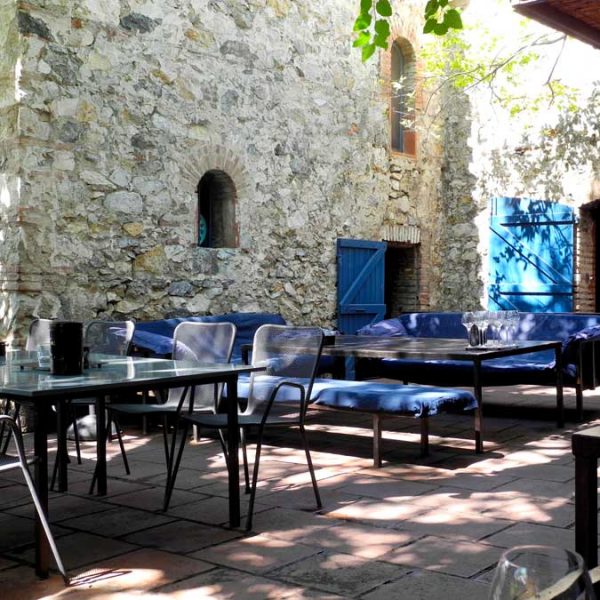 700 m2 housed in a former silkworm factory
Founded by Cistercian monks from Col de Jau Abbey, Château de Jau, a family-run property that has belonged to the Dauré family since 1974, produces Roussillon wines (Côtes du Roussillon, Muscat de Rivesaltes) and its IGP Pays d'Oc quaffer, Jaja de Jau, available in a range of colours depending on the varietals and tastes (Syrah, Cabernet, Carignan, Merlot and Sauvignon). This user-friendly wine is perfectly suited to the estate's pop-up restaurant, the Grill de Jau. Open all summer long opposite the Contemporary Art Gallery, it serves a must-try winegrowers' menu of olive fougasse, Spanish cured ham, lamb cutlets and grilled sausages, Roquefort cheese and orange pudding to name a few, all of which is served with Roussillon wines.