Where can you find us?
We can be found in supermarkets and in wine shops, hotels and restaurants.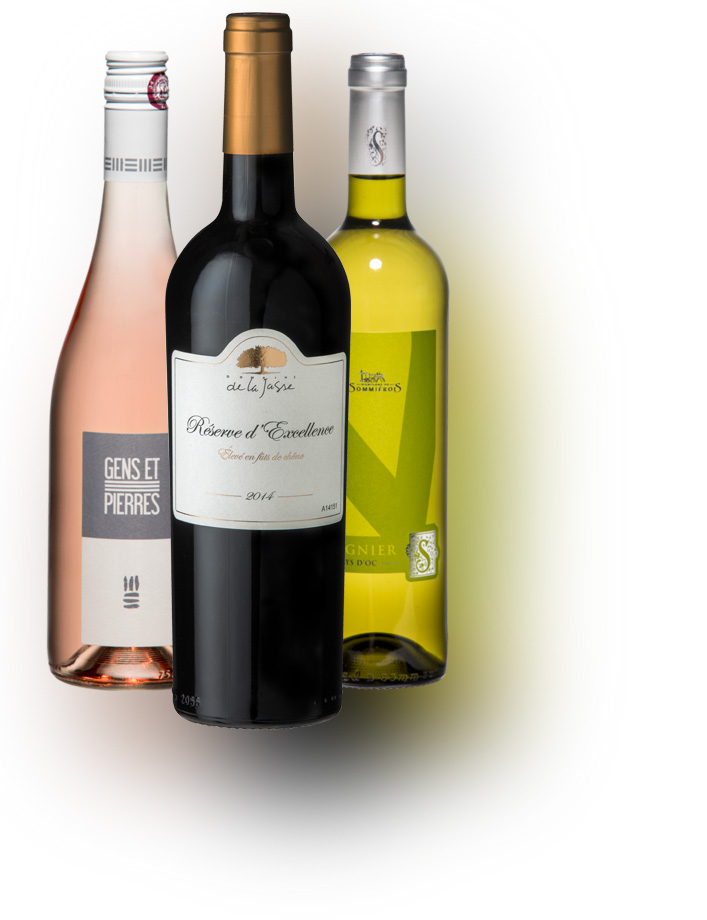 Finding IGP Pays d'Oc wines
Marketed in super/hypermarkets and in hospitality outlets, one of IGP Pays d'Oc wines' defining features is their extensive range. Even though the packaging and brands may differ, they are recognisable with their IGP Pays d'Oc endorsement, which is systematically appended to labels of commercially available wines.
There are two main scenarios
The wines are marketed by the producers themselves (at cellar door facilities for independent and co-operative wineries or via wine merchants and restaurateurs), thereby complementing the range of wines with a protected designation of origin (PDO). They are marketed under the estate's brand name with the IGP Pays d'Oc statement, in different packaging formats (bottles, boxes, casks, etc.).
The wines are marketed in supermarkets by trading companies which design impactful brands (these can be private labels or buyers' own brands). As with wine merchants and the hospitality industry, the Pays d'Oc IGP statement is systematically featured, alongside one or more international grape varieties.
The significance of Pays d'Oc winegrowers
Facts & Figures