Mas des Tourelles makes wine as in Roman times
Located in Beaucaire, along the route of the ancient Roman way Via Domitia, Mas des Tourelles is a Costières de Nîmes wine estate founded in 1762. It also home to a unique experimental Gallo-Roman site and has been making wine as in Roman times for the past thirty years.
When an archaeological dig unearthed the remains of a former pottery workshop in 1985, it provided evidence of the ancient and impressive past of this family-run Costières estate built over a former Roman Villa (or farm) on the edge of the Via Domitia.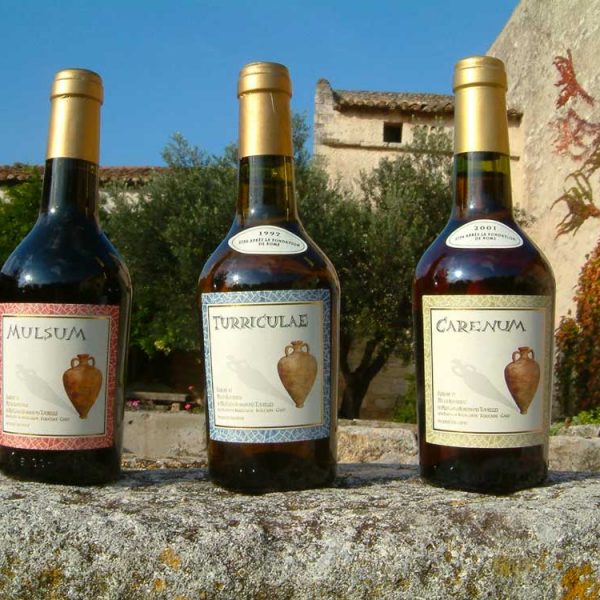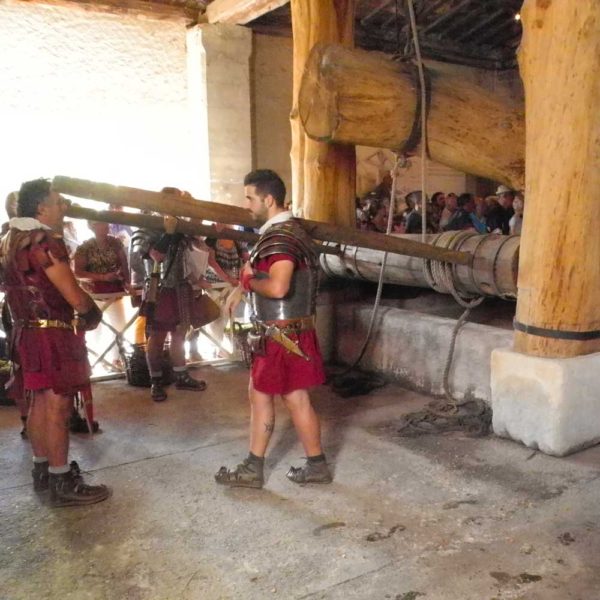 In the 1st and 2nd century AD, a community of potters made Gallic amphorae here for exporting the region's wines. "Amphorae made at Tourelles were found in the Italian port of Ostia and in Germany to name a few. This provides evidence that our predecessors, Gallo-Roman winegrowers at Tourelles, were already exporting their wines in the 1st century AD throughout the Roman Empire", explains Hervé Durand who makes wine at the estate with his son, Guilhem Durand.
The discovery led a team of CNRS researchers to set up a Gallo-Roman experimental site – the only one of its kind in the world – to provide a better understanding of winegrowing during Antiquity. The site, which was established at Mas des Tourelles in 1994, aimed to reproduce the taste of ancient wines based on written documents by Latin authors (Columella, Pliny, Palladius) to understand how the Romans grew vines, fermented and flavoured their wines. Using the documents, a 'cella vinaria', or winery, was built at Mas des Tourelles, based on a Roman model described in great detail by Cato.
The winery, which is in full working order, produces three ancient wines made using Roman formulae:
'Mulsum'
Literally meaning honeyed, Mulsum is a red wine with honey, herbs and spices reminiscent of Jura's 'vin jaune'.
'Turriculae'
A dry white wine made according to a very specific recipe by the Latin author Lucius Columella, Turriculae incorporates sea water, iris or fenugreek and has a pronounced nutty flavour (the Roman equivalent of oakiness to ensure a consistent taste)
'Carenum'
This sweet wine shows aromas of quince and candied peaches.
In addition to its production of wines dating back to Antiquity, Mas de Tourelles is unusual in that it spans three appellations in Languedoc and the Rhone Valley, allowing it to produce IGP Pays d'Oc, AOC Costières de Nîmes and Gard Côtes du Rhône wines over 100 hectares of vines.
Mas des Tourelles and its cella vinaria are open to the public and visits come complete with a tasting of the estate's three 'archeological Roman wines'.