Domaine de la Gourgasse Neuve: a wine stop on the banks of the Canal du Midi
This wine estate was founded in the 19th century near Béziers, along the banks of the Canal du Midi, a UNESCO World Heritage Site. A hotspot for tourists set amidst vineyards, Domaine de la Gourgasse Neuve is located between the Nine Locks of Fonseranes and Malpas tunnel. Here, you can taste Marcel Iché's unique IGP Pays d'Oc wines, at the cellar door facilities or surrounded by vines. 
Since 1994, when the Iché family took over the estate, founded in 1872 near Béziers, it has witnessed the same merry-go-round every summer. Holidaymakers travelling along the Canal du Midi, between the Fonseranes flight of locks in Béziers and Malpas tunnel in Colombiers, moor their barges for a stop-over at Domaine de la Gourgasse Neuve. On the embankment which doubles up as a pontoon, a sign points to this typical Languedoc wine estate, which can be reached by a small staircase. It was recently built and leads to the dirt track between Marcel Iché's property and Pierre-Paul Riquet's famous waterway.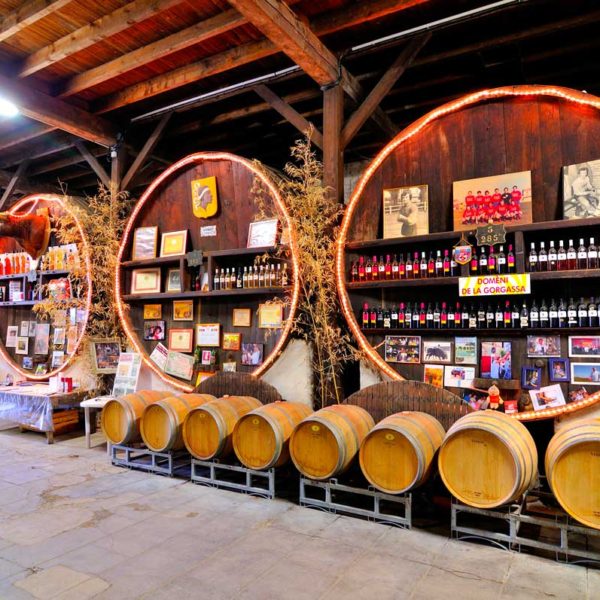 A must-see tourist destination surrounded by vines
Barely 400 metres separate the Canal from the 1,500 m2 winery, complete with wooden tuns, concrete vats and tasting areas under the former wine presses. It is reached on foot across the vineyards.
But in actual fact, the visit starts in the vineyard with flash-code-equipped signs which provide information about the estate's unusual choice of grape varieties. The varietal range is partly due to Marcel Iché's Corsican origins. Starting in 2013, he has planted Biancu Gentile, Nielluccio and Vermentino, which are permitted by specifications for IGP Pays d'Oc wines. They complete the mosaic of grape varieties at Domaine de la Gourgasse Neuve: Cabernet-Sauvignon, Merlot, Syrah, Chardonnay, Grenache, Viognier, Petit Verdot and Marselan. The varieties are blended to produce a range of IGP Pays d'Oc and Coteaux d'Ensérune wines.
Le caveau et le domaine sont ouverts à la visite tous les jours de 11h à 12h et de 18h à 20h, d'avril à octobre. Le reste de l'année, contacter le vigneron.