The world's largest barrel is at Château Puech-Haut
Its capacity of 300,000 litres and height of 12 metres, makes Barrik'Art the largest barrel in the world. It adds to the collection of records already amassed by Château Puech-Haut in Saint-Drézéry near Montpellier, which had previously launched Bib'Art, boxed IGP Pays d'Oc and AOC Languedoc wines turned into works of art by international painters, sculptors and artists.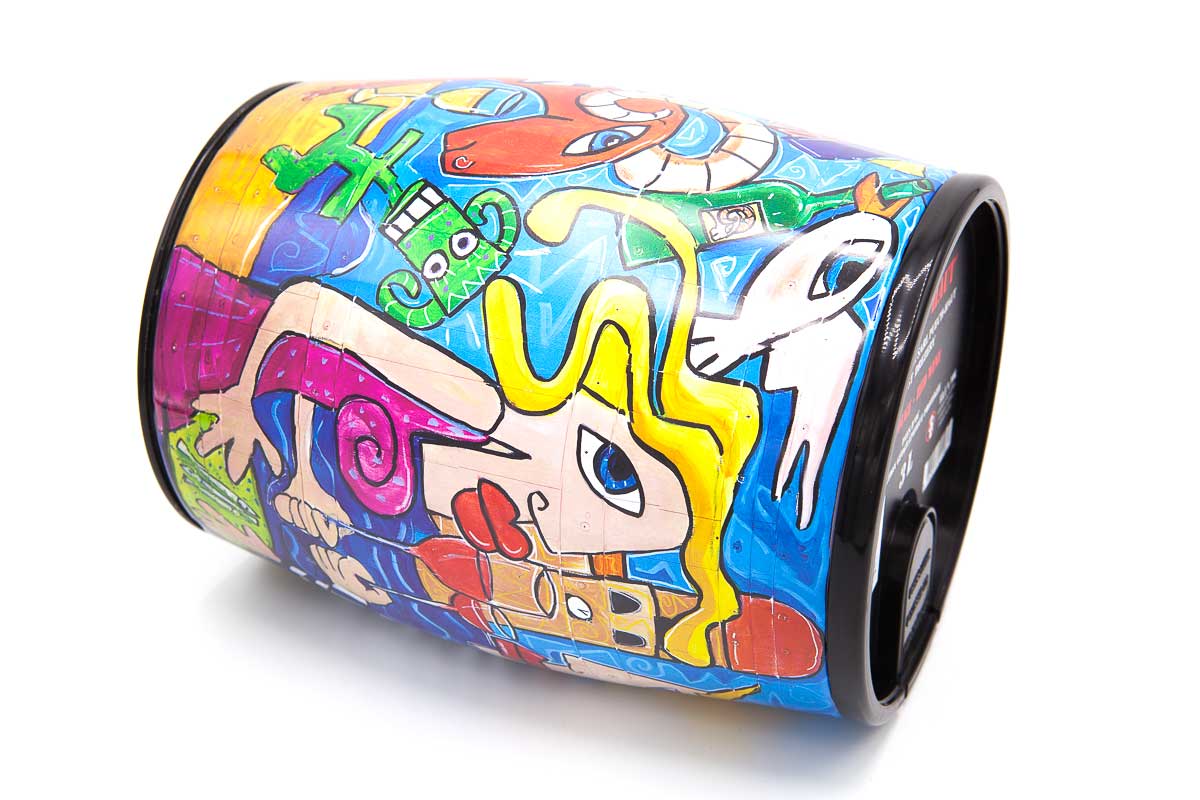 Boxed wines turned into works of art by international artists
This innovative packaging format epitomises the passion for art of Gérard Bru, the winegrower and founder of Château Puech-Haut. Marketed since 2007, Bib'Art, a small painted sheet metal barrel the size of a 1.5, 3 or 5-litre bag-in-box, is a genuine reproduction of the estate's famous collection of painted barrels, Barriqu'art.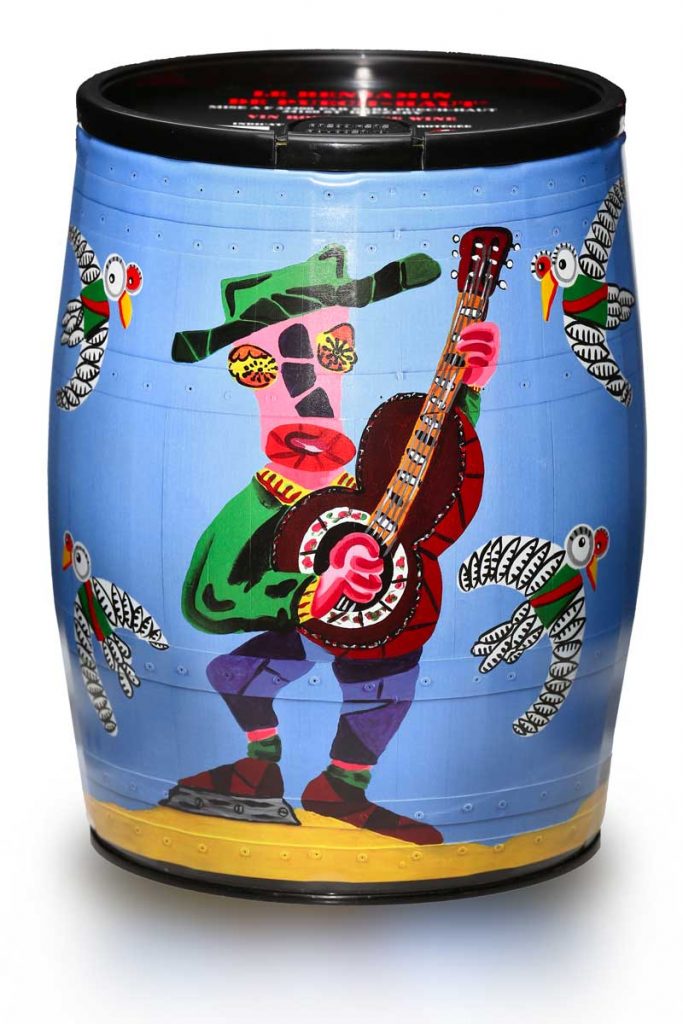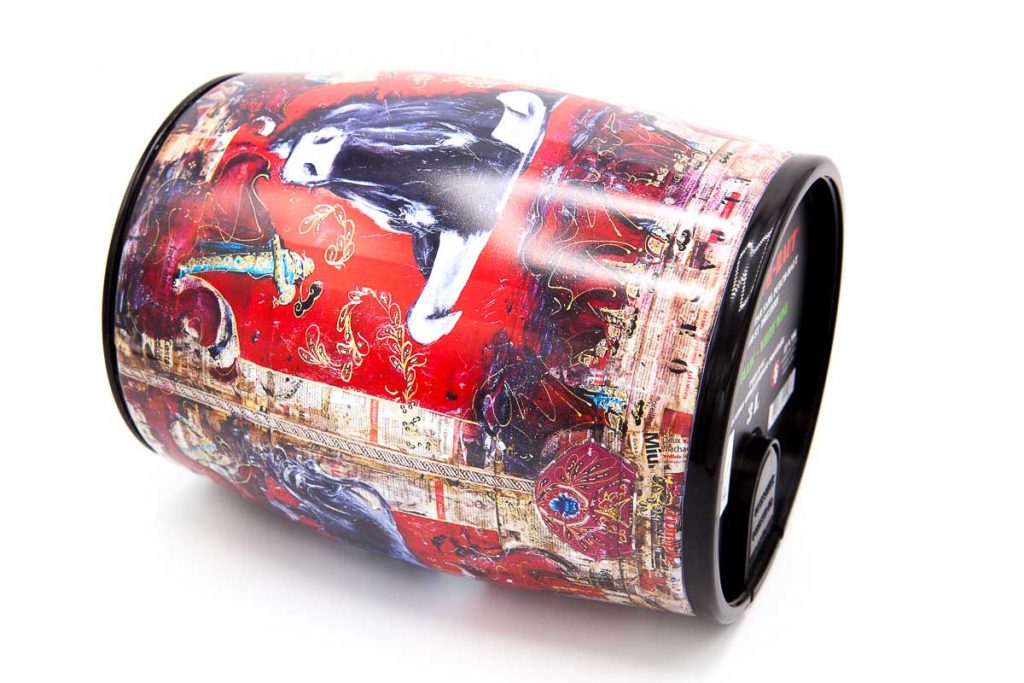 It all started in 2000...
…when Gérard Bru dreamt up the idea of sending an oak barrel to one of his artist friends, whose task was to decorate it in the style of their choice, before returning it to the estate. The collection now includes more than 160 barrels by artists including Ben, Hervé Di Rosa and Robert Combas, but also the fashion designer Chantal Thomass and chef Paul Bocuse, who have signed their Barriqu'art, by covering the curvaceous barrels with works of art. They can be funny, sexy, sensual and collectible as a Bib'Art. Issued in limited, numbered editions, they hold white, red and rosé IGP Pays d'Oc wines and AOC Languedoc-Grés de Montpellier.
The originals, Barriqu'art, can also be admired in the central winery at Château Puech-Haut where they are on display. Only some of them, though, are housed at the winery as the Barriqu'art are sent around the world, to museums where they are regularly presented. Barrik'Art is displayed at the heart of the estate where it serves as a cellar door shop and tasting area.
Sale and tasting in the cellar: Monday to Saturday 10 a.m. to 12 p.m. and 2 p.m. to 7 p.m.